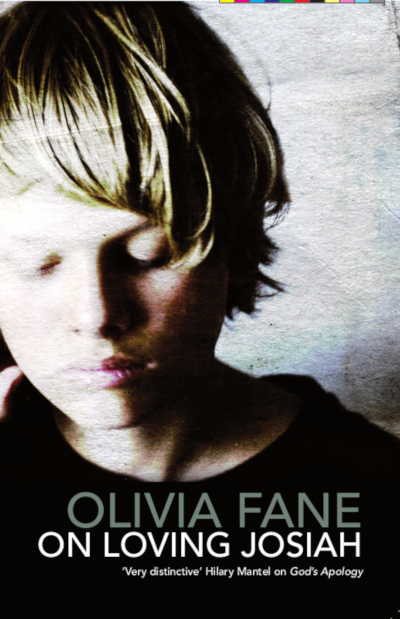 Glorious, passionate, beautiful, uncontrollable Eve is in her early twenties when she checks herself into a mental institution following a series of dramatic events. There she meets Gibson, the gardener who blossoms in Eve's presence, and, despite the protestations of parents and social workers, they marry. They have a son, Josiah, and bring him up in an unconventional idyll.
But Eve's determination to home school him brings her to the attention of social services again and her beloved boy is removed from her, her husband collapsing under the strain. Eve reacts by going on an arson spree and is forced to leave the country. Josiah, in a children's home in Cambridge, meets a professor of Classics and the two form a close bond. They head off on a blissful trip to Italy, but on their return, the professor is arrested and imprisoned on suspicion of abuse. It is left to Josiah's mother, the irrepressible Eve, to return from her exile to save her son and his friend – and herself.
A deeply moving, highly entertaining tale of family, love, loss and the limits modern society imposes, ON LOVING JOSIAH is also a brilliant satire, full of wisdom and insight. This is Olivia Fane's best novel to date and it will win her even more acclaim.
'Far more than creating a tale of pedophilic scandal, Fane unearths thorny moral ambiguities, forcing the reader to consider circumstances in which the unthinkable may be the only sound option.' Publishers Weekly
'A contentious subject, thoughtfully tackled.' Daily Mail
'Brings to mind comparisons with Shena Mackay, and, in her hero's philosophical quest with early Iris Murdoch.' The Times
'Fane writes with clarity, elegance and a wit which raises her interest in amorous foreplay into the Ovidian. Her debut is the most radiant I have seen this year.' Amanda Craig
'This book is a delight. I loved it. It is an extremely serious novel, posing as one which is simple and beguiling. It races along at a rate of knots, leaving the reader smiling, satisfied, and impressed.' Fay Weldon
'A captivating book – original, intelligent and very entertaining.' Isabel Wolff
'Fane toys with chick-lit conventions, but consistently focuses her smart, fluid prose and sophisticated thought on rendering a thoughtful, sorrowful and often highly amusing novel.' The Times
'Disturbing, shrewd, funny.' Victoria Glendinning
Sales
Arcadia Books UK (WEL)
Nieuw Amsterdam NL
Material: finished copies (315pp)